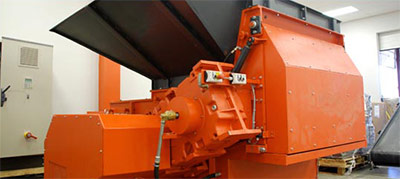 Precision Scrap Handling Systems, Inc. is proud to offer the best products in the recycling industry. Our full line of balers, hoggers, and shredders with our air system equipment is the perfect equipment to meet your recycling needs. Our experts are standing by to install your new systems and have you up and running in no time. Our comprehensive equipment selection includes:
New and used balers: We offer a complete line of balers. Choose from horizontal, vertical, auto-ty, and closed door.
New and used cyclone and air system equipment: We will work with you to find the correct air system for your equipment.
Precision Scrap Handling Systems, Inc. is fully licensed, bonded, and insured. General Contractor License: B882727. As your trusted source for recycling equipment, our top quality products and service can't be beaten.
Contact the professionals at Precision Scrap Handling Systems, Inc. today to get the equipment you need for smoother operations tomorrow. Reach our experts at 909-629-2231.