Precision Scrap Handling Systems, Inc.
Offering in-depth knowledge of the industry and top-quality equipment, Precision Scrap Handling Systems, Inc. has everything you need, from shredders, to balers, to conveyors, to comprehensive cyclone air system services. We are your premier source for recycling equipment services!
---
Recycling Equipment Services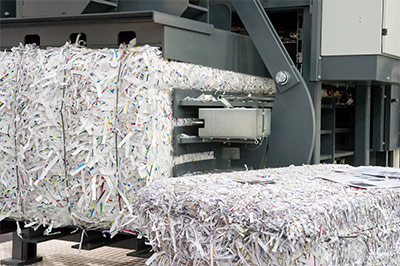 Precision Scrap Handling Systems, Inc. has been the premier recycling equipment supplier for Pomona, CA and the surrounding area since 2006. We offer experience, dedication and expert knowledge of industry equipment. To best serve our customers, we always begin with an evaluation of your business to determine your needs. We then partner with you to install and maintain the best system for your company. Our full line of shredder services in Pomona, CA includes multi-shaft shredders, floor shredders and quiet shredders. Additionally, we offer Bale Master vertical closed-door and automatic wire-tier horizontal balers. Our professionals also provide cyclone air system repairs, maintenance, fabrications and installations.
With our comprehensive product and service offerings, it's easy to see why Precision Scrap Handling Systems, Inc. is the leading provider for cardboard shredders in Pomona, CA. We know your business relies on the proper operation of your recycling equipment. That's why we are dedicated to keeping your equipment performing at top level, at all times. Our preventative maintenance and lubrication follow-ups keep your equipment running smoothly and extend their longevity. We guarantee working equipment for the lifetime of your business. Precision Scrap Handling Systems, Inc. invites you to join our long list of satisfied customers who currently enjoy the many benefits of partnering with us for their recycling equipment needs.
We are locally owned and operated, established in 2006.
We are fully licensed, bonded and insured.
We offer installation and maintenance of a full-line of recycling equipment.
Our experts keep your employees safe by performing the necessary maintenance on your machines.
We offer new, used and reconditioned equipment to meet all your needs.
Areas Served
Proudly maintaining air and recycling systems in Pomona CA, Chino CA, Chino Hills CA, Ontario CA, Riverside CA, San Bernardino CA, Los Angeles CA, Los Angeles County CA, San Bernardino County CA, Riverside County CA, Orange County CA. We also serve the entire western United States including Oregon, Arizona, Nevada, and Utah including Mexico.
Contact Us Today
Get top-quality recycling equipment services at affordable rates by contacting the experts at Precision Scrap Handling Systems, Inc. today.